News from Williams Family Law
Contents
November 2016

Firm Announcements

Did You Know?

Featured Practice Area

From The Blog

Around Town

Happenings & Headlines

From Our Family Law Blog


Please visit our blog where we share legal insights, thoughts on legal news and much more. Below are some of our most recent posts.
Pennsylvania Reduces No-Fault Divorce Waiting Period to 1 Year

•
3 Reasons Why Postnuptial Agreements are on the Rise

•
Therapy Dogs Bring Comfort to Bucks County Dependency Court

•
There's No Custody Order, So What's Stopping Me?

•
PA Supreme Court Decision Changes Grandparents' Ability to Seek Physical Custody of Grandchildren

To subscribe to our family law blog or receive posts by email, submit your email address on the blog page where it says "Subscribe" in the left column.
Happenings & Headlines

Bucks County Family Lawyer Jeffrey M. Williams Named a 'Best Lawyer in America' for 10th Straight Year
Williams Family Law, P.C. is pleased to announce that Founder and Managing Partner Jeffrey M. Williams has been selected by his peers for inclusion in the 2017 edition of The Best Lawyers in America®, one of the legal profession's oldest and most respected peer-review publications. This is Williams' tenth straight year being recognized as a Best Lawyer. Read More at 2016 Best Lawyers...



Firm Announcements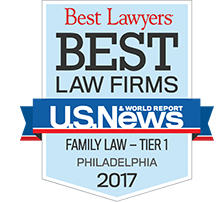 U.S. News - Best Lawyers Again Names Williams Family Law a 'Best Law Firm'


Bucks County family law firm Williams Family Law, P.C. is pleased to announced that it has been named a "Best Law Firm" for 2017 by U.S. News - Best Lawyers®, achieving a Philadelphia metro area Tier 1 ranking for family law.

Read more about this announcement: Best Law Firms

Did You Know?

Frequently Asked Questions
at Williams Family Law


Q: What factors influence the division of marital property?

A: Like many other states, Pennsylvania employs an equitable distribution model to determine what parts of the marital estate each spouse will receive. Read more here...

Q: What types of assets are divided in a divorce?

A: Once a divorce action has initiated, one of the aspects that is often contested is the division of marital property, or "equitable distribution," as it is called under Pennsylvania divorce law. Some people think of bank accounts and the family home as marital assets, but many other types of assets also should be considered. Read more here...

Q: My father passed away five years ago and I received a large inheritance. Is my spouse entitled to any of this inheritance as part of a divorce action?

A: It depends. Pursuant to the Pennsylvania Divorce Code, marital property does not include property acquired by inheritance. Read more here...


Featured Practice Area

Marital Settlement Agreements


When possible, it is often recommended for spouses in a Pennsylvania divorce proceeding to discuss an amicable resolution and settlement of all claims. A marital settlement agreement (also known as a "property settlement agreement") is a written agreement that provides the parties with an efficient means to resolving the issues of a divorce proceeding, such as the division of marital assets and liabilities, alimony, APL/support payments, child support, legal fees and other rights. Similar to prenuptial and postnuptial agreements, marital settlement agreements are considered to be final and binding upon the spouses and should be thoroughly discussed, negotiated and reviewed.
Find out more about the legal details involved in Marital Settlement Agreements.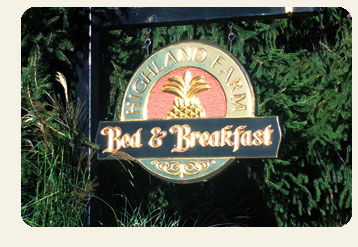 Around Town

Highland Farm

As part of a Bucks County law firm, we live and work in a beautiful area in the Greater Philadelphia region. One of the jewels of Doylestown, where are our office is located, is Highland Farm. The former home of musical theater legend Oscar Hammerstein is currently an operating bed and breakfast. Recently, Doylestown approved a plan to make the farm a museum dedicated to Hammerstein's work. He wrote some of his most famous works in the house, including songs from Oklahoma!, South Pacific, The Sound of Music, and The King and I.
|
|
|
|
|
|
|
P: 215.340.2207 |
Copyright © 2016 Williams Family Law, P.C.


Williams Family Law, P.C. is a premier family law firm based in Bucks County, Pa. The firm provides individuals with matrimonial and family law legal counsel and representation in alimony, child support, child custody, divorce, domestic partnership and cohabitation, grandparents' custody rights, equitable distribution, marital settlement agreements, prenuptial and postnuptial agreements, separation agreements, spousal support, matrimonial taxation and related matters. The family law attorneys also provide guidance and representation in alternative dispute resolution forums, handling mediation, arbitration and custody dispute resolution. The practice at Williams Family Law centers on four core principles: experienced guidance, compassionate advice, powerful advocacy and knowledge of the local courts and counsel. The firm prides itself on leadership within the profession and a strong record of success.


In some states, this correspondence may be considered attorney advertising. Transmission of this document is not intended to create, and receipt does not establish, an attorney-client relationship. This newsletter is intended for informational purposes only and should not be construed as legal advice on any subject matter. The contents of the email do not necessarily represent the opinions of Williams Family Law, P.C. or its clients. If you require legal advice, you should retain competent legal counsel to advise you. If you would like to retain Williams Family Law, P.C., please contact one of our lawyers, who will be pleased to discuss how our firm can assist you. An attorney-client relationship will arise between you and our firm only if we specifically agree to act for you. Unless and until we specifically agree to act for you on a matter, you should not provide us with any confidential information or material.