News from Williams Family Law
Contents
November 2015

Firm Announcements

Did You Know?

Featured Practice Area

From The Blog

Around Town

From Our Family Law Blog


Please visit our blog where we share legal insights, thoughts on legal news and much more. Below are some of our most recent posts.
What Happens When Parents Fight Over Child Custody

•
PA Should Shorten the Waiting Period for No-fault Divorce

•
Types of Child Custody in PA: What Parents Need to Know

•
What are the Grounds for Divorce in Pennsylvania?

•
6 Ways the Supreme Court Decision Impacts the Lives of Same-Sex Couples

To subscribe to our family law blog or receive posts by email, submit your email address on the blog pagewhere it says "Subscribe" in the left column.

Firm Announcements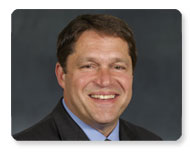 Bucks County Family Lawyer Jeffrey M. Williams Named to 2016 'Best Lawyers in America'


Williams Family Law is pleased to announce that Founding Partner Jeffrey M. Williams again has been selected by peers for inclusion in the 2016 edition of The Best Lawyers in America®, one of the legal profession's oldest and most respected peer-review publications. Williams, who has been named among Best Lawyers each year since 2008, was recognized for his work in the practice area of family law.


Read more about this announcement: Williams Named Among 2016 Family Law 'Best Lawyers.'

Did You Know?

Frequently Asked Questions
at Williams Family Law


Q: My spouse wants to mediate our divorce matter. Should I agree?

A: Mediation is a form of alternative dispute resolution that has proven to be successful with helping a couple to reach agreements regarding many aspects of their divorce case, including alimony/spousal support, child custody, child support and division of marital property. The mediator helps the couple to work through their emotions, re-establish a rational level of communication, and reach an agreement that will result in a civil resolution. Read more here: Should I agree to mediate our divorce?


Featured Practice Area

Equitable Distribution


At Williams Family Law, we are committed to making the property distribution process as smooth and stress-free as possible. Our attorneys have extensive knowledge of the court system and various financial matters critical to obtaining an equitable and balanced distribution of marital assets and liabilities. If you are considering a divorce or have questions about the division of marital and non-marital assets after your divorce, Williams Family Law is here to help you.
Find out more about the legal details involved in equitable distribution.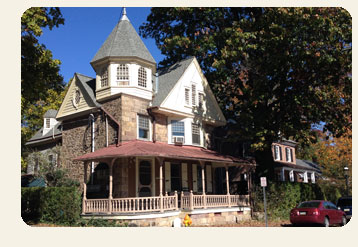 Around Town

Doylestown's First Hospital

As part of a Bucks County law firm, we live and work in a beautiful area in the Greater Philadelphia region. One of the jewels of Doylestown, where our office is located, is the old Doylestown hospital. This building at the corner of Pine and Oakland Streets may look like a house, but served as Doylestown's first hospital until 1939 when it moved to a larger location. It was founded by the Village Improvement Association in 1923. Dr. Hayman, a friend of Henry Mercer, was one of the founding physicians who used to make house calls in a horse and buggy.
|
|
|
|
|
|
|
P: 215.340.2207 |
Copyright © 2015 Williams Family Law, P.C.


Williams Family Law, P.C. is a premier family law firm based in Bucks County, Pa. The firm provides individuals with matrimonial and family law legal counsel and representation in alimony, child support, child custody, divorce, domestic partnership and cohabitation, grandparents' custody rights, equitable distribution, marital settlement agreements, prenuptial and postnuptial agreements, separation agreements, spousal support, matrimonial taxation and related matters. The family law attorneys also provide guidance and representation in alternative dispute resolution forums, handling mediation, arbitration and custody dispute resolution. The practice at Williams Family Law centers on four core principles: experienced guidance, compassionate advice, powerful advocacy and knowledge of the local courts and counsel. The firm prides itself on leadership within the profession and a strong record of success.


In some states, this correspondence may be considered attorney advertising. Transmission of this document is not intended to create, and receipt does not establish, an attorney-client relationship. This newsletter is intended for informational purposes only and should not be construed as legal advice on any subject matter. The contents of the email do not necessarily represent the opinions of Williams Family Law, P.C. or its clients. If you require legal advice, you should retain competent legal counsel to advise you. If you would like to retain Williams Family Law, P.C., please contact one of our lawyers, who will be pleased to discuss how our firm can assist you. An attorney-client relationship will arise between you and our firm only if we specifically agree to act for you. Unless and until we specifically agree to act for you on a matter, you should not provide us with any confidential information or material.