News from Williams Family Law
Contents
May 2016

Firm Announcements

Did You Know?

Featured Practice Area

From The Blog

Around Town

Happenings & Headlines

From Our Family Law Blog


Please visit our blog where we share legal insights, thoughts on legal news and much more. Below are some of our most recent posts.
Bill to Reduce Waiting Period for No-Fault Divorce in Hands of PA Senate

•
AAML Video Shares 'Voices of the Children of Divorce'

•
Why It's Important to Move Quickly to Hire a Good Divorce Attorney

•
Know PA Wiretapping Law: Think Before You Record Your Ex

To subscribe to our family law blog or receive posts by email, submit your email address on the blog page where it says "Subscribe" in the left column.
Happenings & Headlines

Bucks Family Lawyers Featured in Suburban Life Magazine
Read more at Suburban Life...



Firm Announcements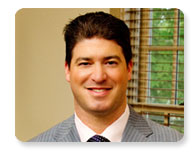 Williams Family Law Attorney Earns LLM in Taxation


Bucks County family law firm Williams Family Law, P.C. is pleased to announce that divorce attorney Robert Salzer has earned an LL.M. degree in taxation from Boston University School of Law.


The Master of Laws in Taxation makes Salzer particularly well-qualified to assist high-net-worth clients with the often-complex financial and property issues that arise in family law cases.


"The financial implications of a divorce are serious, and our clients know they can rely on the sound legal counsel that Bob offers them," said Founder and Managing Partner Jeffrey M. Williams. "We congratulate him on earning this important advanced legal degree and look forward to continuing to put those skills to work as we advocate for our clients during difficult times in their lives."


Read more about this announcement: Salzer Earns LLM in Taxation.

Did You Know?

Frequently Asked Questions
at Williams Family Law


Q: What types of assets are divided in a divorce?

A: Once a divorce action has begun, one of the aspects that is often contested is the division of marital property, or "equitable distribution," as it is called under Pennsylvania divorce law. Most people think of bank accounts and the family home as marital assets, but many other types of assets also should be considered. Read more here...

Q: What factors influence the division of marital property?

A: Pennsylvania, like many other state courts, employs an equitable distribution model to determine what parts of the marital estate each spouse will receive. Read more here...


Featured Practice Area

Grandparents' Custody Rights


Under Pennsylvania law, grandparents may also seek custody rights of their minor grandchildren if they were acting in the role of the parents (in loco parentis) by providing them with financial, educational and emotional support. When a parent files for divorce or passes away, grandparents and step-grandparents are often prevented from seeing their grandchildren. In all custody-related cases, the grandparents must prove that the requested custody would be in the best interests of the grandchildren and would not interfere with the relationship between the parent and the minor children.


The experienced family law attorneys at Williams Family Law understand the importance of grandparents' custody rights. We are available to help grandparents who are seeking visitation with their grandchildren, as well as grandparents who wish to establish formal legal or physical custody of their grandchildren.
Find out more about the legal details involved in Grandparents' Custody Rights.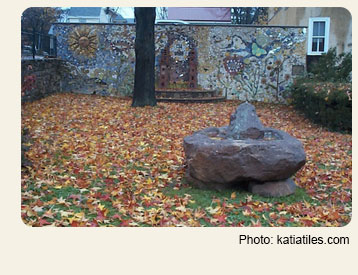 Around Town

Star Garden Park

As part of a Bucks County law firm, we live and work in a beautiful area in the Greater Philadelphia region. One of the jewels of Doylestown, where our office is located, is Star Garden Park, located on Printers Alley. A "pocket park" in Doylestown, Star Garden Park boasts a community-made tile mosaic that reflects Doylestown's rich history in the tile making arts. Star Park is one of seven parks owned and maintained by the Borough of Doylestown. With all seven spaces combined, parkland in Doylestown Borough totals more than 80 acres, providing plenty of space for a broad range of community activities.
|
|
|
|
|
|
|
P: 215.340.2207 |
Copyright © 2016 Williams Family Law, P.C.


Williams Family Law, P.C. is a premier family law firm based in Bucks County, Pa. The firm provides individuals with matrimonial and family law legal counsel and representation in alimony, child support, child custody, divorce, domestic partnership and cohabitation, grandparents' custody rights, equitable distribution, marital settlement agreements, prenuptial and postnuptial agreements, separation agreements, spousal support, matrimonial taxation and related matters. The family law attorneys also provide guidance and representation in alternative dispute resolution forums, handling mediation, arbitration and custody dispute resolution. The practice at Williams Family Law centers on four core principles: experienced guidance, compassionate advice, powerful advocacy and knowledge of the local courts and counsel. The firm prides itself on leadership within the profession and a strong record of success.


In some states, this correspondence may be considered attorney advertising. Transmission of this document is not intended to create, and receipt does not establish, an attorney-client relationship. This newsletter is intended for informational purposes only and should not be construed as legal advice on any subject matter. The contents of the email do not necessarily represent the opinions of Williams Family Law, P.C. or its clients. If you require legal advice, you should retain competent legal counsel to advise you. If you would like to retain Williams Family Law, P.C., please contact one of our lawyers, who will be pleased to discuss how our firm can assist you. An attorney-client relationship will arise between you and our firm only if we specifically agree to act for you. Unless and until we specifically agree to act for you on a matter, you should not provide us with any confidential information or material.