News from Williams Family Law
Contents
July 2015

Firm Announcements

Did You Know?

Featured Practice Area

From The Blog

Around Town

From Our Family Law Blog


Please visit our blog where we share legal insights, thoughts on legal news and much more. Below are some of our most recent posts.
Why am I Paying for Daycare in the Summer? Better Check Your Support Order

•
Post-Retirement Benefits in Matrimonial Litigation

•
Why Does She Get to Claim the Kids?!

To subscribe to our family law blog or receive posts by email, submit your email address on the blog page where it says "Subscribe" in the left column.

Firm Announcements

2 Williams Family Law Attorneys Named 2015 PA Super Lawyers and Rising Stars



Williams Family Law is pleased to announce that Founder and Managing Partner, Jeffrey M. Williams, has been named a 2015 Pennsylvania Super Lawyer, while associate Robert J. Salzer has been named 2015 Pennsylvania Rising Stars. The Doylestown family law attorneys are among the top 5 percent of Pennsylvania's 50,000 lawyers and the top 2.5 percent of up-and-coming Pennsylvania lawyers to be named to the Super Lawyers and Rising Stars lists.


Read more about this announcement: Attorneys Named 2015 PA Super Lawyers and Rising Stars.


Did You Know?

Frequently Asked Questions
at Williams Family Law


Q: What is important to consider when choosing a divorce attorney?

A: Finding a family attorney can be an overwhelming process. There are many attorneys who practice in the field but, if you want to secure the best representation, there are a few specific considerations. First, a skilled matrimonial attorney will usually dedicate all or at least a significant part of her or his practice to family law. Read more here: What is important to consider?

Q: Why doesn't the court care about my spouse doing (fill in the blank) three years before I filed for divorce?

A: The courts cannot bog themselves down with indiscretions, whether moral or financial, that occurred during the marriage. The law does not require them to do so, but for a few very rare circumstances. It serves clients well to look forward to finalization of the process rather than dwelling in the past about what could have been done differently. Read more here: Why doesn't the court care about my spouse's previous wrongdoings?


Featured Practice Area

Child Custody


A divorce is one of the most difficult experiences in a person's life. Although no one enters a marriage anticipating it will end in divorce, situations can change and couples may grow apart. While divorce may be the best option, it can still be an overwhelming process. Divorce becomes even more complex when children are involved or when the marriage involves high income or valuable assets.
Find out more about the legal details involved in child custody.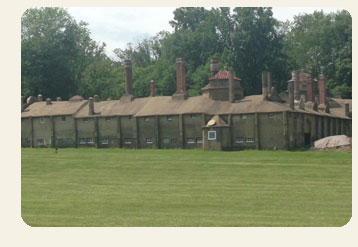 Around Town

Moravian Pottery and Tile Works

As part of a Bucks County law firm, we live and work in a beautiful area in the Greater Philadelphia region. One of the jewels of Doylestown, where our office is located, is the Moravian Pottery and Tile Works. A National Historic Landmark, the Tile Works is run by Bucks County government as a working museum, creating handmade reissues of the tiles produced under the direction of Henry Chapman Mercer, who designed, built and oversaw production at the Tile Works from 1898 until his death in 1930.
|
|
|
|
|
|
|
P: 215.340.2207 |
Copyright © 2015 Williams Family Law, P.C.


Williams Family Law, P.C. is a premier family law firm based in Bucks County, Pa. The firm provides individuals with matrimonial and family law legal counsel and representation in alimony, child support, child custody, divorce, domestic partnership and cohabitation, grandparents' custody rights, equitable distribution, marital settlement agreements, prenuptial and postnuptial agreements, separation agreements, spousal support, matrimonial taxation and related matters. The family law attorneys also provide guidance and representation in alternative dispute resolution forums, handling mediation, arbitration and custody dispute resolution. The practice at Williams Family Law centers on four core principles: experienced guidance, compassionate advice, powerful advocacy and knowledge of the local courts and counsel. The firm prides itself on leadership within the profession and a strong record of success.


In some states, this correspondence may be considered attorney advertising. Transmission of this document is not intended to create, and receipt does not establish, an attorney-client relationship. This newsletter is intended for informational purposes only and should not be construed as legal advice on any subject matter. The contents of the email do not necessarily represent the opinions of Williams Family Law, P.C. or its clients. If you require legal advice, you should retain competent legal counsel to advise you. If you would like to retain Williams Family Law, P.C., please contact one of our lawyers, who will be pleased to discuss how our firm can assist you. An attorney-client relationship will arise between you and our firm only if we specifically agree to act for you. Unless and until we specifically agree to act for you on a matter, you should not provide us with any confidential information or material.