News from Williams Family Law
Contents
July 2014

Firm Announcements

Did You Know?

Featured Practice Area

From The Blog

Around Town

From The Blog


Please visit our blog where we share legal insights, thoughts on legal news and much more. Below are some of our most recent posts.


Same-Sex Marriage Valid in Pennsylvania

So, Sue Me - Can My Child File Suit For Support?

To subscribe to our blog or receive posts by email, submit your email address on the blog page where it says "Subscribe" in the left column.

Firm Announcements


Family Law Attorney Jeffrey M. Williams Marks Five Years as a Member of Elite American College of Family Trial Lawyers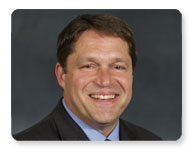 Bucks County family law firm Williams Family Law, P.C. commends Founder and Managing Partner Jeffrey M. Williams on his fifth year of membership in the American College of Family Trial Lawyers (ACFTL). Only a select group of the top 100 family law trial lawyers from across the United States are members of the College.
Read more about this news: Williams in ACFTL.


Williams Family Law Attorney Named as 2014 PA Super Lawyers and Rising Stars



We are pleased to announce that Founder and Managing Partner Jeffrey M. Williams has been named a 2014 Pennsylvania Super Lawyer by Thomson Reuters.
To attain Super Lawyer status, attorneys first must be nominated by their peers across the Commonwealth of Pennsylvania; only 5 percent of the state's 50,000 lawyers make it through the rigorous selection process.
Read more about this honor: Williams Family Law Super Lawyers.
Did You Know?

Frequently Asked Questions
at Williams Family Law


Q: My spouse just told me he wants a divorce but I want to try to save our marriage. Can I make him go to marriage counseling?

A: The Pennsylvania Divorce Code permits the court to require a maximum of three counseling sessions when requested by either party. Read more here: Can I make him go to marriage counseling?

Q: While I was on vacation my spouse decided he wanted a divorce and moved out of our house. He rented a moving truck and took a lot of our furniture and personal property with him. Can he do this?

A: Yes, he can. However, there are potential consequences. Read more here: Can he take our furniture and personal property?

Featured Practice Area

Separation Agreements


Sometimes, a couple faces difficulties in their marriage, but may not be ready to officially file for divorce. Although there is no official status that recognizes married couples as "legally separated" in Pennsylvania, a separation agreement may be a logical option to protect the personal and financial interests of individuals who are considering a divorce.
If you have questions, consulting with a skilled family lawyer is critical and our family law attorneys are available to help. Find out more about Separation Agreements.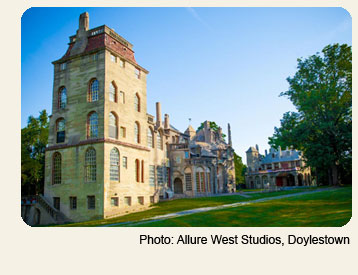 Around Town

Fonthill

As part of a Bucks County law firm, we live and work in a beautiful area in the Greater Philadelphia region. One of the jewels of Doylestown, where our office is located, is Fonthill. Located on East Court Street, Fonthill was the home of the archeologist and tile maker Henry Chapman Mercer. Mercer constructed his castle between 1908 and 1912, along with the neighboring Moravian Tile Works and Mercer Museum, of poured-in-place concrete. Placed on the National Register of Historic Places in 1972, the home and its 44 rooms, 18 fireplaces and 10 bathrooms are open to the public for tours.
|
|
|
|
|
|
|
P: 215.340.2207 |
Copyright 2014 Williams Family Law, P.C.


Williams Family Law, P.C. is a premier family law firm based in Bucks County, Pa. The firm provides individuals with matrimonial and family law legal counsel and representation in alimony, child support, child custody, divorce, domestic partnership and cohabitation, grandparents' custody rights, equitable distribution, marital settlement agreements, prenuptial and postnuptial agreements, separation agreements, spousal support, matrimonial taxation and related matters. The family law attorneys also provide guidance and representation in alternative dispute resolution forums, handling mediation, arbitration and custody dispute resolution. The practice at Williams Family Law centers on four core principles: experienced guidance, compassionate advice, powerful advocacy and knowledge of the local courts and counsel. The firm prides itself on leadership within the profession and a strong record of success.


In some states, this correspondence may be considered attorney advertising. Transmission of this document is not intended to create, and receipt does not establish, an attorney client relationship. This newsletter is intended for informational purposes only and should not be construed as legal advice on any subject matter. The contents of the email do not necessarily represent the opinions of Williams Family Law, P.C. or its clients. If you require legal advice, you should retain competent legal counsel to advise you. If you would like to retain Williams Family Law, P.C., please contact one of our lawyers, who will be pleased to discuss how our firm can assist you. An attorney-client relationship will arise between you and our firm only if we specifically agree to act for you. Unless and until we specifically agree to act for you on a matter, you should not provide us with any confidential information or material.