Williams Family Law Newsletter
News from Williams Family Law
Contents
February 2017

Firm Announcements

Did You Know?

Featured Practice Area

From The Blog

Happenings & Headlines

Around Town

From Our Family Law Blog

Please visit our blog where we share legal insights, thoughts on legal news and much more. Below are some of our most recent posts.

• Now Let's Fight About School Districts

• Parent Coordinators May Return to Pennsylvania

• 3 Takeaways from the ABA Family Law Section 2016 CLE Conference

To subscribe to our family law blog or receive posts by email, submit your email address on the blog page where it says "Subscribe" in the left column.
Happenings & Headlines

Bucks County Family Lawyer Volunteers with Kiwanis
Robert J. Salzer is an active member of the Kiwanis Club of Central Bucks County. Members seek to allocate money they raise to projects that assist local children and to sponsor Kiwanis-branded school leadership programs. Read more...

Williams Family Law Sponsors Buckingham Friends School Peace Run
The law firm was a Gold Sponsor of the Buckingham Friends School Peace Run. The annual event is a 5K run that supports the independent school in Bucks County. Read more...

Supporting Local Veterans at Travis Manion 9/11 Heroes Run
Williams Family Law proudly supported the Travis Manion Foundation 2016 9/11 Heroes Run, which brings together communities across the country to thank local veterans, first responders, and their families. Read more...




Firm Announcements

Robert J. Salzer Named Partner at Williams Family Law, P.C.

We are pleased to announce that Robert J. Salzer has been named a partner at Williams Family Law. Holding an LL.M in Taxation, Salzer focuses his practice on financially complex, high net worth family law matters, including divorce, alimony and spousal support, child custody litigation, and more. "Bob excels at the practice of high-stakes family law and has been an integral part of the success we've enjoyed here at Williams Family Law," said firm founder and Managing Partner Jeffrey M. Williams. Read more...


Lynelle A. Gleason Joins Williams Family Law

Pennsylvania family law attorney Lynelle A. Gleason has joined Williams Family Law. Gleason has spent her legal career in Bucks County, representing local families during some of the most trying times of their lives. She concentrates her practice primarily on family law as well as wills, estates and trusts. Read more...


Jeffrey M. Williams Speaks at PBI Seminar

Managing Partner Jeffrey M. Williams was a speaker at the annual "Family Law Practice in Bucks, Chester, Delaware, and Montgomery" CLE at the Pennsylvania Bar Institute (PBI). A Pennsylvania family law attorney for 35 years, Williams has been a speaker at the annual program for nearly two decades. Read more...

Did You Know?

Frequently Asked Questions
at Williams Family Law

Q: What is a Protection From Abuse order?

A: Protection from abuse actions, commonly known as PFAs, are designed to protect people in familial or intimate relationships from threats, harassment or injury from the other party. Read more here...

Q: Why would married couples enter postnuptial agreements?

A: There are three common reasons a married couple would enter a postnuptial agreement. Read more here...

Q: How is child support calculated?

A: Child support is calculated pursuant to the Pennsylvania Child Support Guidelines. Both parents' incomes and/or earning capacities are utilized to determine the child support obligations. Read more here...


Featured Practice Area

Separation Agreements

Sometimes, a couple faces difficulties in their marriage, but may not be ready to officially file for divorce. Although there is no official status that recognizes married couples as "legally separated" in Pennsylvania, a separation agreement may be a logical option to protect the personal and financial interests of individuals who are considering a divorce. Read more on our website about the legal details involved in seperation agreements.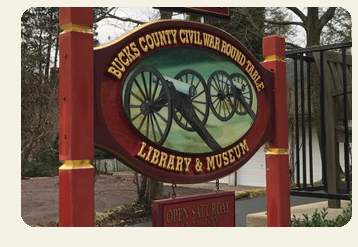 Around Town

Bucks County Civil War Museum & Library

As part of a Bucks County law firm, we live and work in a beautiful area in the Greater Philadelphia region. One of the jewels of Doylestown, where are our office is located, is the Bucks County Civil War Museum & Library. This museum tells the story of the county's Civil War soldiers with rare artifacts and programs. Explore the permanent exhibition and Abraham Lincoln collection to learn more about Bucks County and its residents during this fascinating time period in our nation's history.
Copyright © 2017 Williams Family Law, P.C.

Williams Family Law, P.C. is a premier family law firm based in Bucks County, Pa. The firm provides individuals with matrimonial and family law legal counsel and representation in alimony, child support, child custody, divorce, domestic partnership and cohabitation, grandparents' custody rights, equitable distribution, marital settlement agreements, prenuptial and postnuptial agreements, separation agreements, spousal support, matrimonial taxation and related matters. The family law attorneys also provide guidance and representation in alternative dispute resolution forums, handling mediation, arbitration and custody dispute resolution. The practice at Williams Family Law centers on four core principles: experienced guidance, compassionate advice, powerful advocacy and knowledge of the local courts and counsel. The firm prides itself on leadership within the profession and a strong record of success.

In some states, this correspondence may be considered attorney advertising. Transmission of this document is not intended to create, and receipt does not establish, an attorney-client relationship. This newsletter is intended for informational purposes only and should not be construed as legal advice on any subject matter. The contents of the email do not necessarily represent the opinions of Williams Family Law, P.C. or its clients. If you require legal advice, you should retain competent legal counsel to advise you. If you would like to retain Williams Family Law, P.C., please contact one of our lawyers, who will be pleased to discuss how our firm can assist you. An attorney-client relationship will arise between you and our firm only if we specifically agree to act for you. Unless and until we specifically agree to act for you on a matter, you should not provide us with any confidential information or material.