News from Williams Family Law
Contents
February 2016

Firm Announcements

Did You Know?

Featured Practice Area

From The Blog

Happenings and Headlines

Around Town

From Our Family Law Blog


Please visit our blog where we share legal insights, thoughts on legal news and much more. Below are some of our most recent posts.
How Does My Spouse's Debt Affect Me During Divorce?

•
PA Supreme Court Decision Holds Stepfather Liable for Child Support

•
After a Divorce: Do Stepparents Have Rights and Responsibilities Too?

•
How to Keep Divorce Details Confidential

To subscribe to our family law blog or receive posts by email, submit your email address on the blog page where it says "Subscribe" in the left column.
Happenings & Headlines

U.S. News - Best Lawyers Again Names Williams Family Law a 'Best Law Firm'
Read more at Best Law Firms…



Firm Announcements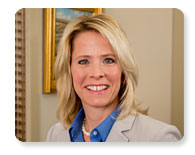 Bucks County Divorce Lawyer Susan J. Smith Joins Williams Family Law


We are pleased to announce that Susan J. Smith, one of Bucks County's top divorce and family law attorneys, has joined the firm as a partner. Smith joins Founder and Managing Partner Jeffrey M. Williams and a strong team of associates to create a family law firm focused on counseling clients in complex, high-income divorce, child custody and alimony/spousal support cases. Formerly head of the Family Law group at the Bucks County office of a national law firm, Smith is widely regarded as one of the top divorce attorneys in Bucks and Montgomery counties. Read more about this announcement: Susan J. Smith Joins Williams Family Law.


Did You Know?

Frequently Asked Questions
at Williams Family Law


Q: How long will I have to pay child support?

A: The general rule of thumb in Pennsylvania is that an obligation to pay child support continues until either the child turns 18 years old or graduates high school, whichever is later. However, the length of time a responsible party is obligated to pay for the support of their children does vary depending upon the circumstances. Read more here...

Q: What is a Petition for Modification of Child Support?

A: A Petition to Modify an Existing Support Order is a formal request to the court that an established child support order be changed or modified in some way. In Pennsylvania, modifications typically are made only when the circumstances of one of the parties have changed substantially. Read more here...

Q: Which parent is responsible for paying for the child's health insurance coverage?

A: As part of the child support order, a provision related to health insurance coverage will be included. It is important to the Commonwealth of Pennsylvania that all children have health insurance, which is why this is one of the elements of a child support order. The parent paying child support generally is the one who is responsible for providing the child's health insurance coverage. Read more here...
Featured Practice Area

Custody Relocation


With advances in technology, communication and transportation, people have a greater freedom of mobility than ever before. In this fast-paced world, parents often seek to move out of the county, state or country with a minor child. As a result, relocation can become a complicated legal matter for parents who are going through a divorce or living under existing child custody arrangements. Consulting with a skilled child custody lawyer is critical and the family law attorneys at Williams Family Law, P.C., are here to help.
Find out more about the legal details involved in custody relocation.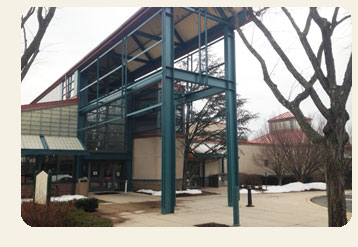 Around Town

Bucks County Free Library

As part of a Bucks County law firm, we live and work in a beautiful area in the Greater Philadelphia region. One of the jewels of Doylestown, where our office is located, is the Bucks County Free Library. The Doylestown branch is the hub of the Bucks County Free Library system, which also includes branches in Bensalem, Langhorne, Levittown, Perkasie, Quakertown, and Yardley. The county library system was founded in 1956 and collaborates on county-wide projects, shares a public catalog, and provides support services to 11 additional public libraries in Bucks County. Today, the library system offers more than just books and magazines. Patrons can access the Internet, including online research tools such as Ancestry.com, download ebooks, and check out DVDs and Blu-Rays, video games, and even items such as baking pans, typically at no charge.
|
|
|
|
|
|
|
P: 215.340.2207 |
Copyright © 2016 Williams Family Law, P.C.


Williams Family Law, P.C. is a premier family law firm based in Bucks County, Pa. The firm provides individuals with matrimonial and family law legal counsel and representation in alimony, child support, child custody, divorce, domestic partnership and cohabitation, grandparents' custody rights, equitable distribution, marital settlement agreements, prenuptial and postnuptial agreements, separation agreements, spousal support, matrimonial taxation and related matters. The family law attorneys also provide guidance and representation in alternative dispute resolution forums, handling mediation, arbitration and custody dispute resolution. The practice at Williams Family Law centers on four core principles: experienced guidance, compassionate advice, powerful advocacy and knowledge of the local courts and counsel. The firm prides itself on leadership within the profession and a strong record of success.


In some states, this correspondence may be considered attorney advertising. Transmission of this document is not intended to create, and receipt does not establish, an attorney-client relationship. This newsletter is intended for informational purposes only and should not be construed as legal advice on any subject matter. The contents of the email do not necessarily represent the opinions of Williams Family Law, P.C. or its clients. If you require legal advice, you should retain competent legal counsel to advise you. If you would like to retain Williams Family Law, P.C., please contact one of our lawyers, who will be pleased to discuss how our firm can assist you. An attorney-client relationship will arise between you and our firm only if we specifically agree to act for you. Unless and until we specifically agree to act for you on a matter, you should not provide us with any confidential information or material.