News from Williams Family Law
Contents
August 2016

Firm Announcements

Did You Know?

Featured Practice Area

From The Blog

Around Town

Happenings & Headlines

From Our Family Law Blog


Please visit our blog where we share legal insights, thoughts on legal news and much more. Below are some of our most recent posts.
On Cancer, the DA's Office, and Never Living Scared

•
Handling Unreimbursed Medical Expenses

•
Handling an Inheritance During a Divorce in Pennsylvania

•
Are Grandparents' Custody Rights in Pennsylvania in Peril?

•
What Happens to an Estate If a Spouse Dies Before a Divorce is Finalized?

To subscribe to our family law blog or receive posts by email, submit your email address on the blog page where it says "Subscribe" in the left column.
Happenings & Headlines

Jeffrey M. Williams Named PA Super Lawyer for 12th Consecutive Year
Read more at 2016 PA Super Lawyers



Firm Announcements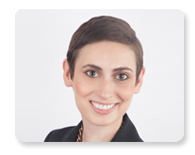 Williams Family Law Welcomes Attorney Melanie J. Wender


Williams Family Law, P.C. is pleased to announce that family law attorney Melanie J. Wender has joined the firm as an associate. She concentrates her practice on all aspects of Pennsylvania divorce and family law in Bucks, Montgomery, and Philadelphia counties, and is licensed to practice in Pennsylvania and New Jersey.


Wender volunteers regularly to represent applicants for Protection from Abuse actions in Bucks County court, and represents abused and neglected children on behalf of the Montgomery Child Advocacy Project.

Read more about this announcement: Attorney Melanie J. Wender Joins Williams Family Law

Did You Know?

Frequently Asked Questions
at Williams Family Law


Q: What is the difference between legal custody and physical custody?

A: Legal custody is defined in Pennsylvania as "the right to make major decisions on behalf of the child, including, but not limited to, medical, religious and educational decisions." Read more here...

Q: Can I move to another state with my children?

A: Relocation is possible, but absent consent of the other parent (or guardian) relocation requires permission by the court. The law requires the court to consider ten factors when determining whether to grant a relocation request. Read more here...


Featured Practice Area

Custody Relocation


With advances in technology, communication and transportation, people have a greater freedom of mobility than ever before. In this fast-paced world, parents often seek to move out of the county, state or country with a minor child. As a result, relocation can become a complicated legal matter for parents who are going through a divorce or living under existing child custody arrangements. Consulting with a skilled family lawyer is critical and the family law attorneys at Williams Family Law, P.C., are here to help.
Find out more about the legal details involved in Custody Relocation.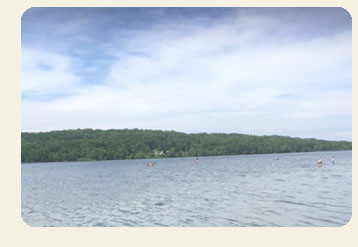 Around Town

Lake Galena

As part of a Bucks County law firm, we live and work in a beautiful area in the Greater Philadelphia region. One of the jewels of Doylestown, where our office is located, is Lake Galena, a man-made reservoir in Peace Valley Park. The lake was created in the 1970s when the County of Bucks dammed the north branch of the Neshaminy Creek. Today, the lake is the centerpiece of the 1,500-acre Peace Valley Park, which offers walking / biking trails, fishing, boating, picnic areas and other recreational amenities, including the Peace Valley Nature Center.
|
|
|
|
|
|
|
P: 215.340.2207 |
Copyright © 2016 Williams Family Law, P.C.


Williams Family Law, P.C. is a premier family law firm based in Bucks County, Pa. The firm provides individuals with matrimonial and family law legal counsel and representation in alimony, child support, child custody, divorce, domestic partnership and cohabitation, grandparents' custody rights, equitable distribution, marital settlement agreements, prenuptial and postnuptial agreements, separation agreements, spousal support, matrimonial taxation and related matters. The family law attorneys also provide guidance and representation in alternative dispute resolution forums, handling mediation, arbitration and custody dispute resolution. The practice at Williams Family Law centers on four core principles: experienced guidance, compassionate advice, powerful advocacy and knowledge of the local courts and counsel. The firm prides itself on leadership within the profession and a strong record of success.


In some states, this correspondence may be considered attorney advertising. Transmission of this document is not intended to create, and receipt does not establish, an attorney-client relationship. This newsletter is intended for informational purposes only and should not be construed as legal advice on any subject matter. The contents of the email do not necessarily represent the opinions of Williams Family Law, P.C. or its clients. If you require legal advice, you should retain competent legal counsel to advise you. If you would like to retain Williams Family Law, P.C., please contact one of our lawyers, who will be pleased to discuss how our firm can assist you. An attorney-client relationship will arise between you and our firm only if we specifically agree to act for you. Unless and until we specifically agree to act for you on a matter, you should not provide us with any confidential information or material.