News from Williams Family Law
Contents
April 2015

Firm Announcements

Did You Know?

Featured Practice Area

From The Blog

Happenings and Headlines

Around Town

From Our Family Law Blog


Please visit our blog where we share legal insights, thoughts on legal news and much more. Below are some of our most recent posts.
The First Step is Always the Hardest

•
HELP! My former spouse concealed assets during our divorce

•
Tis the Season….Staying positive when dealing with divorce and custody

•
What to Expect with a Prenup in Pennsylvania

To subscribe to our family law blog or receive posts by email, submit your email address on the blog page where it says "Subscribe" in the left column.
Happenings & Headlines

Jennifer R. Ryan Joins Williams Family Law as an Intern
Read more at Jennifer Ryan Joins Williams Family Law.

Firm Announcements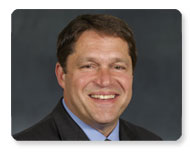 Jeffrey M. Williams Named Best Lawyers 2015 Family Law 'Lawyer of the Year' in Region


Williams Family Law, P.C. commends Founder and Managing Partner, Jeffrey M. Williams, on being named the Best Lawyers® 2015 Family Law "Lawyer of the Year" in the Philadelphia area. Only a single lawyer in each practice area in each metropolitan area is named Lawyer of the Year each year, making it a great honor.


Williams, who practices in Bucks and Montgomery counties, primarily handles complex divorce, high-income alimony / spousal support, complex child support, and high-conflict child custody cases. He is widely regarded as one of the top divorce attorneys in Bucks County and one of the leading family law attorneys in Pennsylvania.


Read more about this award: Williams Named Family Law 'Lawyer of the Year' 2015.


Did You Know?

Frequently Asked Questions
at Williams Family Law


Q: What are the grounds for divorce in Pennsylvania?

A: Pennsylvania law recognizes both "fault" and "no-fault" divorces. In a "fault" divorce, one spouse alleges that the other spouse is at fault for the divorce. The "innocent" spouse must show that the "guilty" spouse engaged in some type of misconduct, which led to the divorce. Read more here: What are the grounds for divorce in Pennsylvania?

Q: What is the date of separation, and why is it important?

A: The date of separation is the date on which one spouse's intent to dissolve the marital relationship is clearly manifested and communicated to the other spouse, and the couple ceases to act as husband and wife. Separation can occur when one spouse leaves the marital residence with no intention of returning or when one spouse clearly communicates to the other their intention to end the marriage. Read more here: What is the date of separation, and why is it important?

Q: What is equitable distribution?

A: Equitable distribution is the legal term for dividing marital assets (or debts) as part of a divorce action in Pennsylvania. An asset (or debt) is marital if it was acquired any time between the date of marriage and the date of separation, with the exception of any assets that are excluded by a prenuptial or post-nuptial agreement, or because the asset was acquired by one spouse by gift or through inheritance, as long as the gifted or inherited asset was kept separate, and not comingled with marital assets. Read more here: What is equitable distribution?
Featured Practice Area

Divorce


A divorce is one of the most difficult experiences in a person's life. Although no one enters a marriage anticipating it will end in divorce, situations can change and couples may grow apart. While divorce may be the best option, it can still be an overwhelming process. Divorce becomes even more complex when children are involved or when the marriage involves high income or valuable assets.
Find out more about the legal details involved in divorce.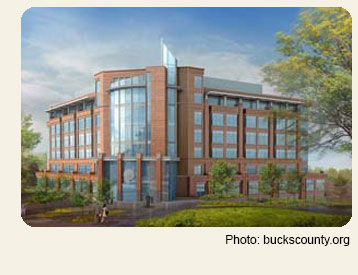 Around Town

Bucks County Justice Center

As part of a Bucks County law firm, we live and work in a beautiful area in the Greater Philadelphia region. One of the jewels of Doylestown, where our office is located, is the new Bucks County Justice Center. The new home of the county court system was dedicated in a public ceremony on Jan 10, 2015. More than 10 years in the making, the new $85 million courthouse offers state-of-the-art technology in its courtrooms, and also houses judges' offices, jury lounges, the Bucks County District Attorney's office, Prothonotary, Clerk of Courts, Public Defender, and Sheriff's office.
|
|
|
|
|
|
|
P: 215.340.2207 |
Copyright © 2015 Williams Family Law, P.C.


Williams Family Law, P.C. is a premier family law firm based in Bucks County, Pa. The firm provides individuals with matrimonial and family law legal counsel and representation in alimony, child support, child custody, divorce, domestic partnership and cohabitation, grandparents' custody rights, equitable distribution, marital settlement agreements, prenuptial and postnuptial agreements, separation agreements, spousal support, matrimonial taxation and related matters. The family law attorneys also provide guidance and representation in alternative dispute resolution forums, handling mediation, arbitration and custody dispute resolution. The practice at Williams Family Law centers on four core principles: experienced guidance, compassionate advice, powerful advocacy and knowledge of the local courts and counsel. The firm prides itself on leadership within the profession and a strong record of success.


In some states, this correspondence may be considered attorney advertising. Transmission of this document is not intended to create, and receipt does not establish, an attorney-client relationship. This newsletter is intended for informational purposes only and should not be construed as legal advice on any subject matter. The contents of the email do not necessarily represent the opinions of Williams Family Law, P.C. or its clients. If you require legal advice, you should retain competent legal counsel to advise you. If you would like to retain Williams Family Law, P.C., please contact one of our lawyers, who will be pleased to discuss how our firm can assist you. An attorney-client relationship will arise between you and our firm only if we specifically agree to act for you. Unless and until we specifically agree to act for you on a matter, you should not provide us with any confidential information or material.