News from Williams Family Law
Contents
November 2017

Firm Announcements

Did You Know?

Featured Practice Area

From The Blog

Around Town

Happenings & Headlines


From Our Family Law Blog

Please visit our blog where we share legal insights, thoughts on legal news and much more. Below are some of our most recent posts.

Supporting Children of the Fallen
Recently, Jeffrey M. Williams and Robert J. Salzer had the opportunity to attend a fundraising gala for the Marine Corps–Law Enforcement Foundation, an organization that is particularly close to their hearts.

Four Myths About the Division of Marital Assets
Here are four of the most common misconceptions about marital property that we encounter frequently in our family law practice in Bucks County, Pennsylvania.

What Constitutes a Divorce Case 'Win?'
Divorce can be a tempestuous life event, and while hurt feelings and anger must be resolved, so must questions such as 'Who gets the house?' and 'What about the kids?'

Are You Getting Divorced? Do You Have a Will, Power of Attorney or Living Will?
If you are divorcing, you should consider revising your existing will, power of attorney, or living will? Here's why.

To subscribe to our family law blog or receive posts by email, submit your email address on the blog page where it says "Subscribe" in the left column.

Happenings & Headlines

Williams Family Law Sponsors Central Bucks Kiwanis
Williams Family Law was proud to sponsor the recent Kiwanis Charity Masquerade Gala Fundraiser. Proceeds from the annual event benefit at-risk children throughout Bucks County. Read More...

Robert J. Salzer Co-Authors Book on Divorce
Firm Partner Robert J. Salzer has contributed a chapter to a book designed to help anyone considering or in the midst of a divorce overcome common obstacles to a smooth resolution. Entitled "Stress-Free Divorce," the book is available in paperback and on Kindle through Amazon. Read more about "Stress-Free Divorce"...



Firm Announcements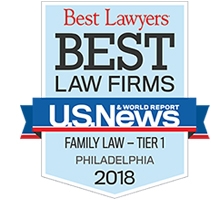 U.S. News - Best Lawyers Names Williams Family Law a 2018 'Best Law Firm'

Williams Family Law is proud to announce that it has been named a "Best Law Firm" for 2018 by U.S. News – Best Lawyers®, again achieving a Philadelphia Metropolitan area Tier 1 ranking for family law.

Read more about this announcement: Best Law Firm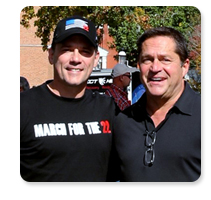 Williams Family Law Sponsors 'March for the 22' in Bucks County

Williams Family Law. P.C. supported the National Alliance of Mental Illness (NAMI) of Bucks County through sponsorship of the recent "March for the 22" event on Oct. 22. The event sought to help raise awareness of the high rate of suicide among U.S. military veterans.

Read more about this announcement: March for the 22


Firm Partners Named Among 2018 'Best Lawyers in America'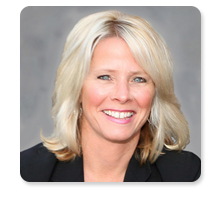 Founder and Managing Partner Jeffrey M. Williams and Partner Susan J. Smith have been selected by their peers for inclusion in the 2018 edition of The Best Lawyers in America®, one of the legal profession's oldest and most respected peer-review publications.

Read more about this announcement: Best Lawyers


Williams Family Law Sponsors Kathleen M. Rotz Lung Cancer Research Fund 5K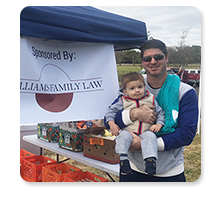 Williams Family Law was pleased to support a 5K Run/Walk to benefit the Kathleen M. Rotz Lung Cancer Research Fund. Held at Tyler State Park, in Bucks County, the third annual event sought to raise awareness and money for the Abramson Cancer Center at Penn Medicine, which is focused on eradicating lung cancer through research, clinical trials and treatments.

Read more about this announcement: Kathleen M. Rotz Lung Cancer Research Fund 5K


Did You Know?

Frequently Asked Questions
at Williams Family Law

Q: My spouse will not consent to a divorce simply to avoid paying alimony. Can the court grant me a divorce without mutual consent?


A: The short answer is yes, you still can file for divorce without your spouse's consent. After a period of separation, the divorce then can proceed through the legal system.

Q: Is my prenuptial agreement still valid if I caught my spouse cheating?


A: Prenuptial agreements are defined by the parties making the agreement. Unless you specifically included an "infidelity clause" in some form when you signed your prenuptial agreement, there is no reason to expect that your agreement will be invalidated by a judge if your spouse has committed adultery.



Featured Practice Area

Prenuptial and Postnuptial Agreements

Although people enter into a marriage intending to make a life-long commitment to one another, the reality is that approximately 50 percent of marriages in the United States end in divorce — and some marriages end many decades after their wedding day. Given this possibility, it is vital for certain individuals to have a plan to protect their assets and their family in the event of a divorce by establishing prenuptial and postnuptial agreements.

Find out more about the legal details involved in prenuptial and postnuptial agreements.
Around Town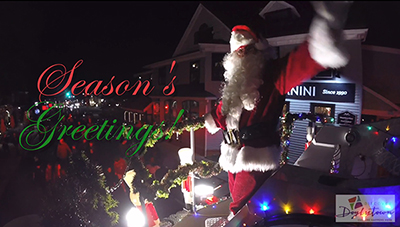 103rd Annual Doylestown Christmas Tree Lighting

As attorneys in a Bucks County law firm, we live and work in a beautiful area in the Greater Philadelphia region. One of the most popular civic events in Central Bucks County is the arrival of Santa Claus and lighting of the Christmas tree in the center of Doylestown. Held on Nov. 24, this year's event featured musical performances by the Bucks County Country Gentlemen, the Bucks County Gilbert & Sullivan Society, the Central Bucks High School West choir and more. Santa arrived on a fire truck to help light the tree, and he will be available to meet with children at his cottage at State and Hamilton streets now through Christmas Eve. To see video coverage of the event, click here for a YouTube video by Doylestown resident and broadcaster Thomas E. Brunt.
Copyright © 2017 Williams Family Law, P.C.

Williams Family Law, P.C. is the premier family law in Bucks County, Pa. The firm provides individuals with matrimonial and family law legal counsel and representation in alimony, child support, child custody, divorce, domestic partnership and cohabitation, grandparents' custody rights, equitable distribution, marital settlement agreements, prenuptial and postnuptial agreements, separation agreements, spousal support, matrimonial taxation and related matters. The family law attorneys also provide guidance and representation in alternative dispute resolution forums, handling mediation, arbitration and custody dispute resolution. The practice at Williams Family Law centers on four core principles: experienced guidance, compassionate advice, powerful advocacy and knowledge of the local courts and counsel. The firm prides itself on leadership within the profession and a strong record of success.

In some states, this correspondence may be considered attorney advertising. Transmission of this document is not intended to create, and receipt does not establish, an attorney client relationship. This newsletter is intended for informational purposes only and should not be construed as legal advice on any subject matter. The contents of the email do not necessarily represent the opinions of Williams Family Law, P.C. or its clients. If you require legal advice, you should retain competent legal counsel to advise you. If you would like to retain Williams Family Law, P.C., please contact one of our lawyers, who will be pleased to discuss how our firm can assist you. An attorney-client relationship will arise between you and our firm only if we specifically agree to act for you. Unless and until we specifically agree to act for you on a matter, you should not provide us with any confidential information or material.